Bulgan Mountain Bike Tour - 13 days
Duration:

13 days

Price From:

1726 $

Group Size:

2 - 12 persons
Difficulty Rating:

Moderate
Overview
A steady-paced bike tour that takes you through lush pastures, wooded mountains, and vast grasslands. Varied terrain, easy surfaces, and a gradual increase of physical challenge allow quick acclimatization and make it suitable for both beginners and more experienced riders. Behold the timeless scenery straight out of Genghis Khaan's times while pedaling past nomadic camps and massive herds of horses, sheep, and goats. Moderately paced, the bike tour allows an experience of the famous hospitality of Mongolian nomads, a way of life that hasn't changed for centuries. The sheer scale of the unspoiled wilderness is immense and adds magic to all camping nights.
---
Visit Ulaanbaatar, the rapidly modernizing capital of Mongolia
Travel by train across Mongolia's breadbasket
Take a fine-tuned cycling route
Enjoy comfortable camping in idyllic natural locations
Pedal through diverse landscapes
Experience authentic nomadic culture
Discover Karakorum, former capital of Genghis Khaan
---
---
Itinerary
Arrival in Ulaanbaatar. Group meeting at a welcome dinner

Arriving in Ulaanbaatar, meet with your guide and transfer to the group hotel. Depending on your arrival time you may enjoy an opportunity to explore the capital city where nearly half of Mongolia's 3 million inhabitants reside today. You will certainly feel the vibrancy of recent changes towards modernity. Meet with the rest of the group at welcome dinner and get an informal introduction to the great cycling tour ahead of you. Overnight at the group hotel.

Ulaanbaatar city tour, overnight train journey to Northern Mongolia

The introductory city excursion starts with a visit to the country's main Buddhist monastery. The awe-inspiring gigantic gold-plated Buddha statue is the principal object of worship. You will also observe local believers busy with various worship rituals and generally praying, many of them wearing colorful traditional overcoats. Then visit the central square adjacent to the parliament building with a facade adorned by marble statues of Genghis Khaan and his successors. Rightfully, the city's signature photo point, it is always busy with newlyweds, reunification parties and public in general. Consider hearing an overview of Mongolia's history from stone age period to modern era at the National Museum and seeing a few but remarkably important dinosaur fossils such as intact nests containing eggs, carnivores fighting herbivores and embryos still in the eggshell in the Paleontology Museum of Mongolia. A panoramic view of Ulaanbaatar from an elevated hill on the city's edge gives an idea of its size and topography. Finally, having enjoyed a show of traditional music, songs and famous throat singing, board a train to northern Mongolia. It will be a chance to meet some local passengers and see Mongolia's wheat producing region through the windows of the coal fueled soviet era train.

Breakfast, lunch, dinner
Hotel

Arrive in Erdenet, acclimatization ride through open grassland and wooded hillsides

Arrive in Erdenet just in time for breakfast and meet with your support team. The Erdenet town sitting on one of Asia's largest copper deposit deserves a special story told by your guide. Having made last adjustments to bikes we start our mountain biking adventure by riding through the suburbs and a few crop fields on the outskirts of the town. Out in the wild leisurely pedal across wooded hills and a wide-open valley dotted by nomadic tents and huge herds of livestock. It is an easy day with plentiful stops for familiarizing to your new environment and cycling routine. By early evening we arrive to our first campsite on a small hill overlooking the open valley with some time left for exploring neighboring ridges. On most of the nights on this trip you will sleep in a comfortable tent camp erected every afternoon upon finishing the day's biking. It provides all amenities of a good wilderness camp including tents designated for dining, showering and bathrooms, not to mention great meals cooked by a chef.

Breakfast, lunch, dinner
Tent
50km

Cross a rocky pass and enjoy scenes of authentic nomadic life

Every day we start in the morning cool taking in the invigoratingly fresh air. The day's ride starts with a 400m gradual ascent to the top of a rocky pass through lush meadows and mixed forest dominated by larch and birch. The following long descent brings views of more wooded mountains alternated by wide open grassy valleys. A couple of more easy climbs and we free-wheel through some lush pastures, passing in just a few yards by many nomadic encampments and massive animal herds. Horses get particularly agitated on seeing cyclists and excitedly run alongside your way. We certainly stop to chat to nomads and sample milk tea and dairies. We tonight camp at a base of a wooded mountainside.

Breakfast, lunch, dinner
Tent
64km

Descend to rich steppe pastures where hundreds of horses gallop across your way

Continue cycling enjoying idyllic scenery of the traditional herding life. This part of Mongolia is famous for producing fermented horse milk of exceptional quality and taste and today you will notice many mares and foals separately tethered outside of nomadic homes. Making of the airag, as it's locally called, is a continuous and labor consuming process: mares are milked every two hours throughout the day and thousands of times of churning is required in order to boost the fermentation in large barrels or ox hide sack. Compared to the previous day cycle through even wider grasslands, the classical landscape, associated as Mongolia by most of people to arrive at our campsite amidst flat grassy valley surrounded by distant mountains.

Breakfast, lunch, dinner
Tent
88km

Bike along the Khunui river meadow, the nesting ground of migratory birds

We start the day by a couple of passes climbing them on grassy tracks before arriving at a typical county center resembling a wild west movie town. You might buy an ice-cream or a drink while entertaining yourself with scenes of the rural town. After lunch ride along the Khunui river valley and soak up a spectacular scenery of mountains sides strewn with rock formations and covered in standings of pine. A few small lakes with reeds on their shore and the Khunui riverside are an important nesting and breeding ground for a number of migrating birds, some of them rare and strictly protected. Tonight, we camp in the vicinity of a few gers, the felt covered homes of herding nomads, and their many animals.

Breakfast, lunch, dinner
Tent
72km

Easy cycling, break at a Bronze Age megaliths and burial sites, visit to a nomadic family

Continue cycling at a leisurely pace and soak up pretty views of wooded mountainsides and rocky ridges. A group of Bronze Age ritual site markers decorated with images of flying deer lies on the way, a suitable place to get introduced to Mongolia's rich historic heritage. Visiting nomads in their summer camp can become a first-hand experience of a lifestyle that has not changed from a couple millennia. After lunch we cross the day's high point and finish the ride with a 25km fast spin to our campsite.

Breakfast, lunch, dinner
Tent
83km

Cycle to foothills of the Khangai range and to Tsetserleg town

It is a challenging day compared to all previous riding. This morning we reach the Khangai mountain foothills and make our way to Tsetserleg town, a pretty provincial capital located in the shelter of a spectacular granite ridge. After crossing the Tamir river the road twists and turns following narrow grassy valleys and through dense woods finishing at our lunch spot at nearly 2000m, the day's highest point. A fast downhill and a brief climb finally opens an interesting view of traditional residential districts, geometrically aligned and with a lot bright rooftops. We will have ample time for exploring the town including its busy market where local people sell pine nuts, various wild berries and other natural produce of the Khangai region. In just half an hour's pedaling, we settle in a traditional style guest accommodation with relative comforts of a conventional hotel such running water, showers and bathrooms. For a guest room you will be allocated a real Mongolian ger.

Breakfast, lunch, dinner
Ger camp
72km

Ride to Tsenker hot springs resort and sooth your muscles in hot pool

Half a day riding to negotiate 3 short but steep passes with excellent descents on packed soil and arrive to Tsenkher – lush valley popular for its mineral hot spring. Although somewhat crowded with both local and foreign travelers during short summer season, it certainly feels good to sooth your muscles with beer in your hand. Relaxing massage and laundry service is available too. Another night in traditional Mongolian tents.

Breakfast, lunch, dinner
Ger camp
25km

The longest cycling day, last night camping at Orkhon river bank

A fast day on great soils with a few steep passes. Great views of the immense wilderness open from their tops with some extinct volcano craters seen from the last pass. A 20km breathtaking downhill to the Orkhon valley floor completes today's ride. A UNESCO designated historic heritage site, the Orkhon valley contains an overwhelming wealth of historic data such as burial mounds, deer stones and prehistoric settlements. For the last time, we establish our tent camp right beside the river and take a dip in its cool waters

Breakfast, lunch, dinner
Tent
76km

Last cycling day to Genghis Khaan's capital site, visit Mongolia's first Buddhist monastery

We cycle downstream along the Orkhon river and loose altitude throughout the day. Our destination is town of Karakorum - the site of the Mongol Empire capital in 1200s. However, its glory was short lived as it soon fell into obscurity and was eventually destroyed by invading Chinese armies in late 14th century. Today the main attraction here is the monastery museum of Erdene Zuu established in 16th century by a Mongol khan as part of introduction of Buddhism as the main religion. The monastery then suffered almost a complete destruction during the anti-religion campaign of 1930-ies with just a dozen of temples surviving till present. We visit the monastery and the local museum to take a glance at a few surviving artifacts of the old capital before heading to a ger camp to celebrate our ride. Alternatively, you may opt to just relax in the tourist resort where we sleep.

Breakfast, lunch, dinner
Ger camp
72km

Transfer back to Ulaanbaatar, farewell dinner

After breakfast we set off on a journey back to Ulaanbaatar. The 7-hour drive is rather uneventful with a picnic lunch stop at some scenic spot along the way. We aim to reach your hotel by mid-afternoon with some time left for showers and rest before a good-bye dinner with all of the support team.

Breakfast, lunch, dinner
Hotel

Departure day

Transfer to Ulaanbaatar airport for your departure flight.
---
Reviews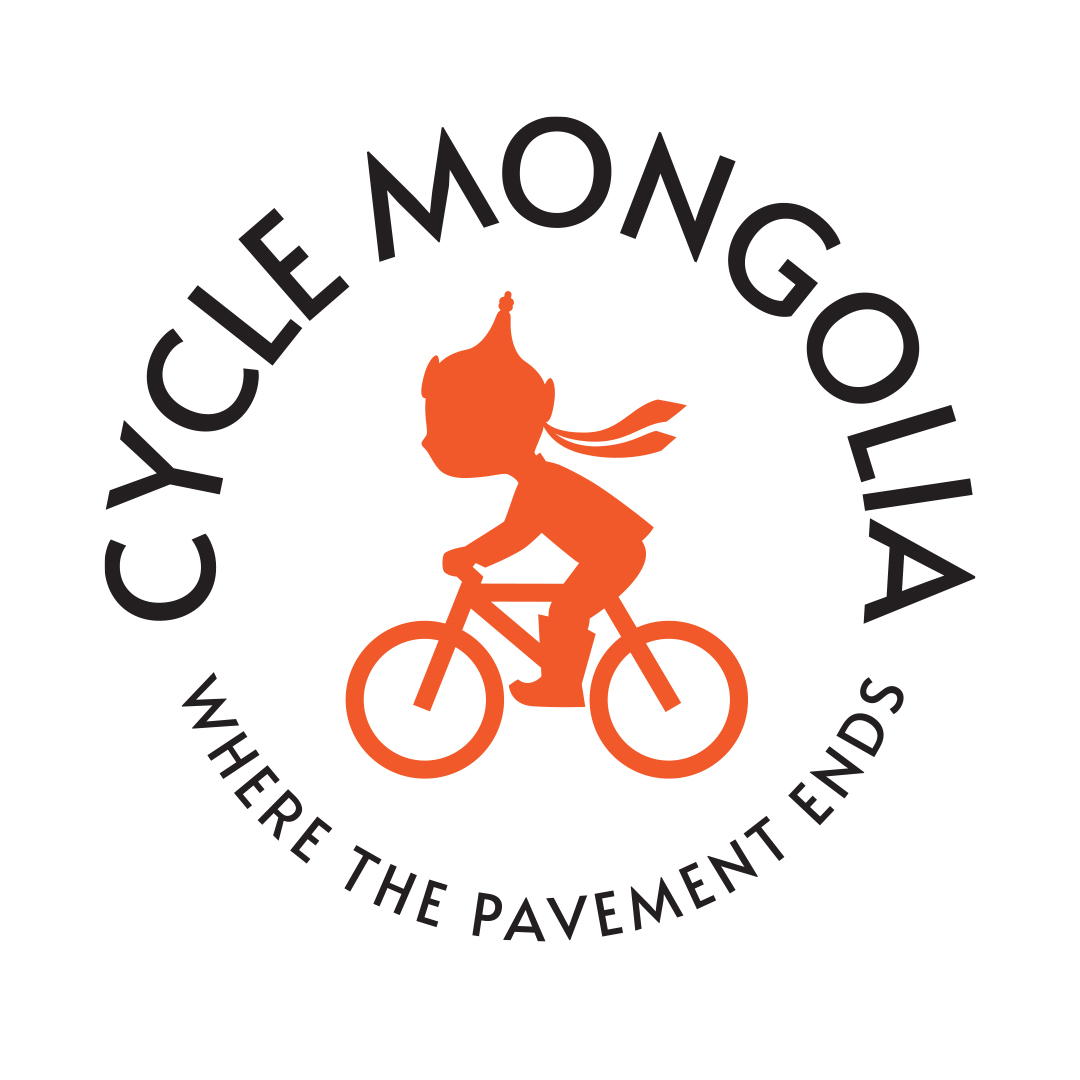 Marie-Helene Bouvier
Wonderful customised family experience
Batbayar did customise a perfect 2 weeks tour across Gobi and Central Mongolia for our family of 4 (including our 15 and 20 years old children).
These 2 weeks have been a perfect balance between adventure and discovery, including 1 day tour of Ulaanbaatar (to be done at the begining of your trip), 3 days of biking, 3 days of hiking and 6 nights of camping in wonderful and isolated areas, and experience of the nomadic life. Not only did we see the major attractions of Gobi and Central Mongolia, but also more isolated areas such as the Tevsh volcano and the Usguhiin plateau. We also met wonderful and amazing people everywhere.
The camping equipment was very comfortable, including hot shower and private toilets, our 4x4 cars did great across the mountains, rivers and rocks, and all the gear camps, hotels and nomadic family gears have been extremely comfortable, clean and cosy.
We travelled as a big family with our support team, in a very committed, friendly and relaxed atmosphere. Dulguun, our thoughtful guide and official translator, Ganbold our "super" chef, Battuul our driver and bike guide as well as Garid our driver and nature expert, all created a warm and unforgettable experience. Seeing nature and spotting, sharing personal stories, playing cards together late in the night after a delicious meal and tasty local vodka in a campsite settled in the middle of the steppe are unique moments in life.
I exchanged several time with Batbayar via Skype so that we could discuss and build a tour fully aligned with our expectations. We met in Ulaanbaatar the day before flying to Gobi and the day we came back. I am so glad I chose Mongolia Trekking, a friendly, dedicated and customer centric agency owned and operated by true professionals.

Our trip to Mongolia was a dream of 20 years, it has been above expectations!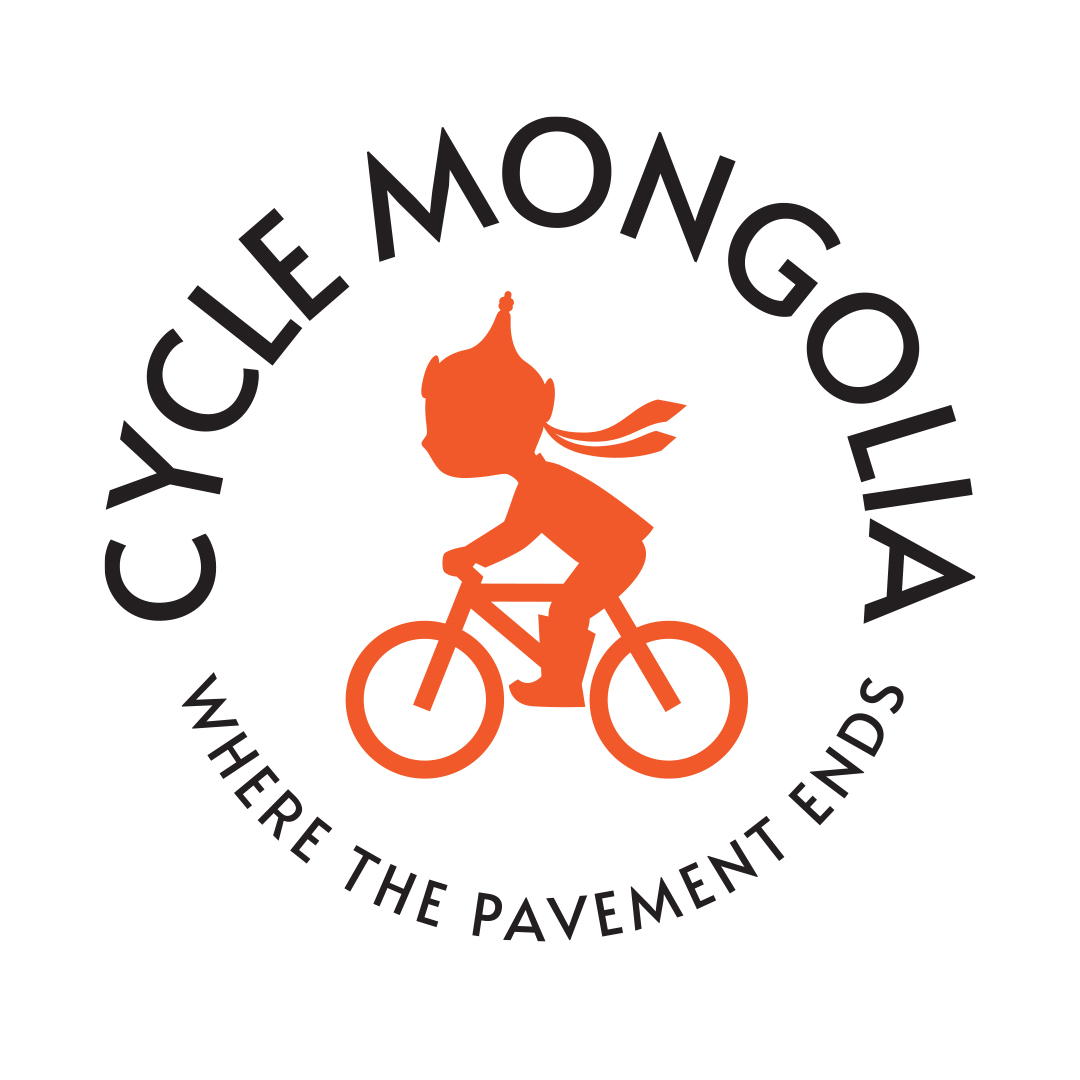 John Hyland, Australia
Mountain bike tour through Khanghai range in central Mongolia.
Two riders accompanied by driver, chef, two riders (one an English-speaking tour guide). Rode the steppe through south of Khanghai range. Saw many gers and nomads, horses, yak, sheep, goats and cattle. Huge sky and empty country,awe-inspiring. Millions of stars at night. Very well looked after by our crew. Food was excellent and tents/gers were comfortable. Rode for 10 days, about 420 km. Could have spread last 2 days over 3 days as it was 150 km. Visit to Karkhorin museum and temple was too hard immediately after cycling for last day(70 km). Best to do it next day, before leaving for Ulaanbaatar.