Team Cycle Mongolia
Our guides and other team members are the lifeblood of Cycle Mongolia. They come from different walks of life and possess different skills but one quality they have in common is the passion for travel and their belief in tourism's positive effects for the country.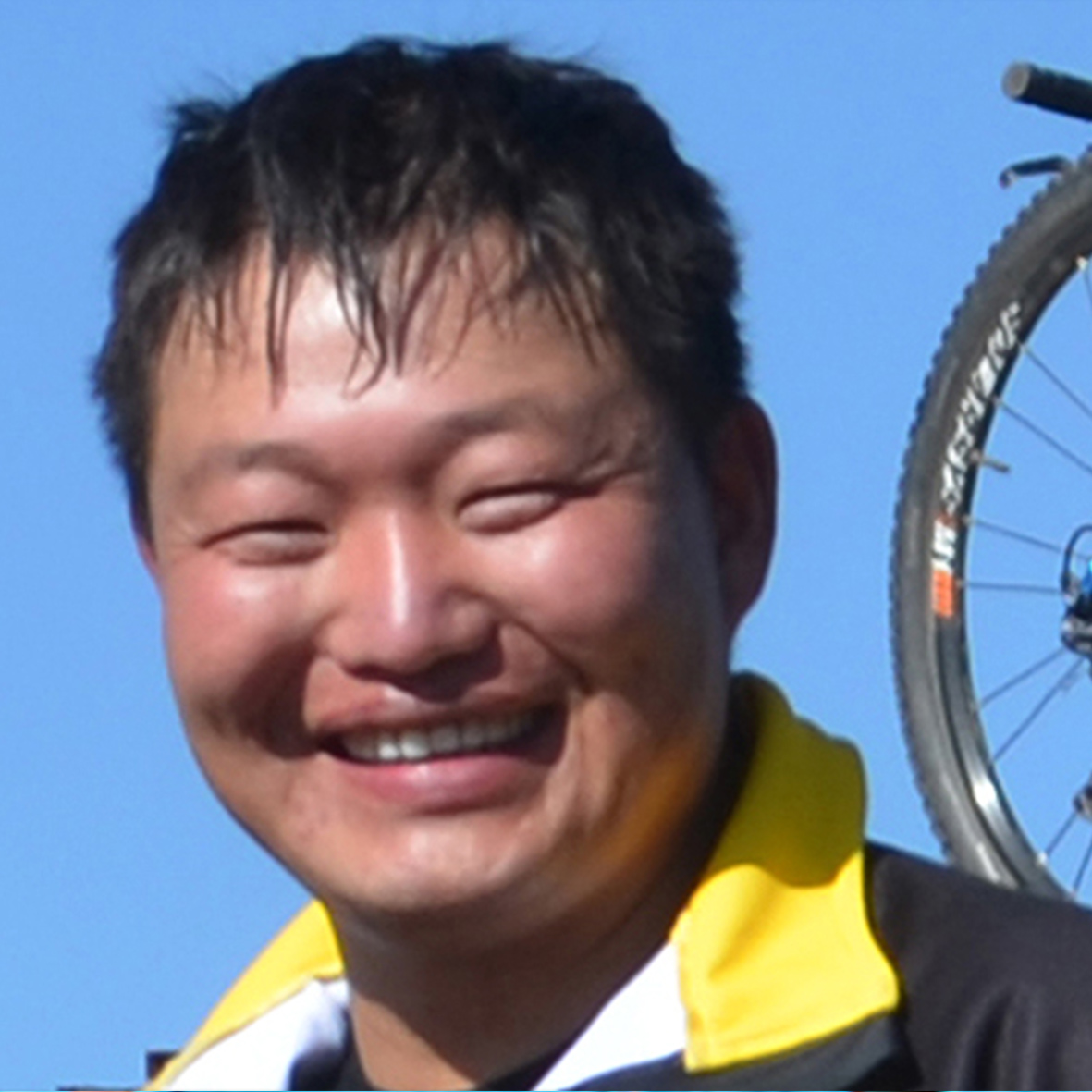 Batbayar (Bat)
English and Russian speaking guide
I work as a managing director of the company. In 1995, still a university student, I was hired as an interpreter by an adventurous Kiwi called John Grant from a NZ town of Papakura. However odd it may sound, he aimed to find a yeti as 4 years earlier sighting of the mystical creature in Western Mongolia had been reported. At the end of a month of mountain travel both on foot and horseback, I realized what I loved the most – travel.
Today after 20 years, almost every time I plan a new itinerary I still get an urge to personally go and guide that very tour.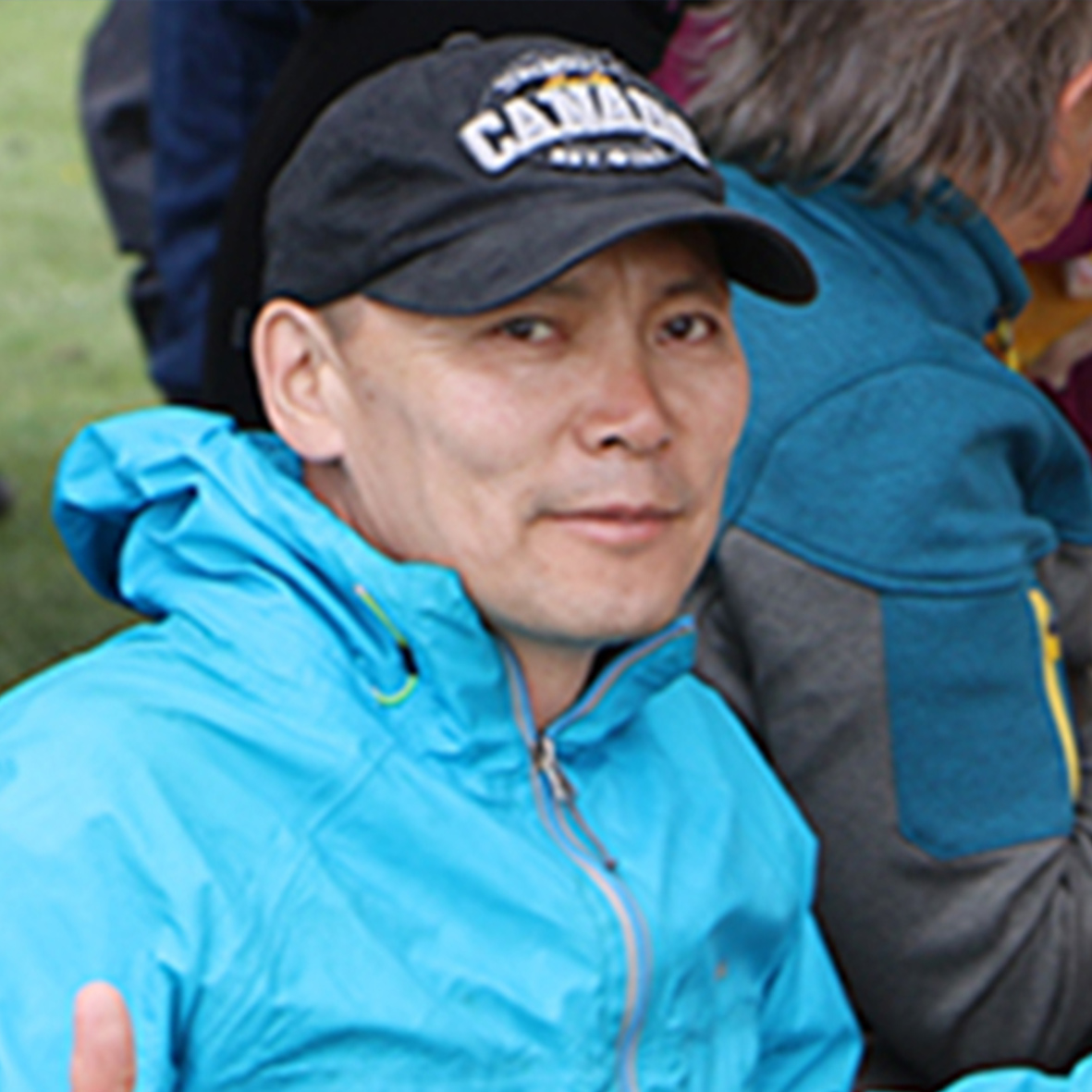 Gundsamba (Samba)
English speaking guide
I grew up in the Mongolian countryside riding horses and herding cattle. Memories of these happy times come back to me each time I take travelers on treks and tours across Mongolia.
Guiding gives me a revitalizing break from my main occupation which is teaching at a university in the metropolitan city of Ulaanbaatar.
After more than 10 years of professional guiding, I realize it has become part of my life, a continuous adventure that inevitably draws you in, challenges, and eventually rewards.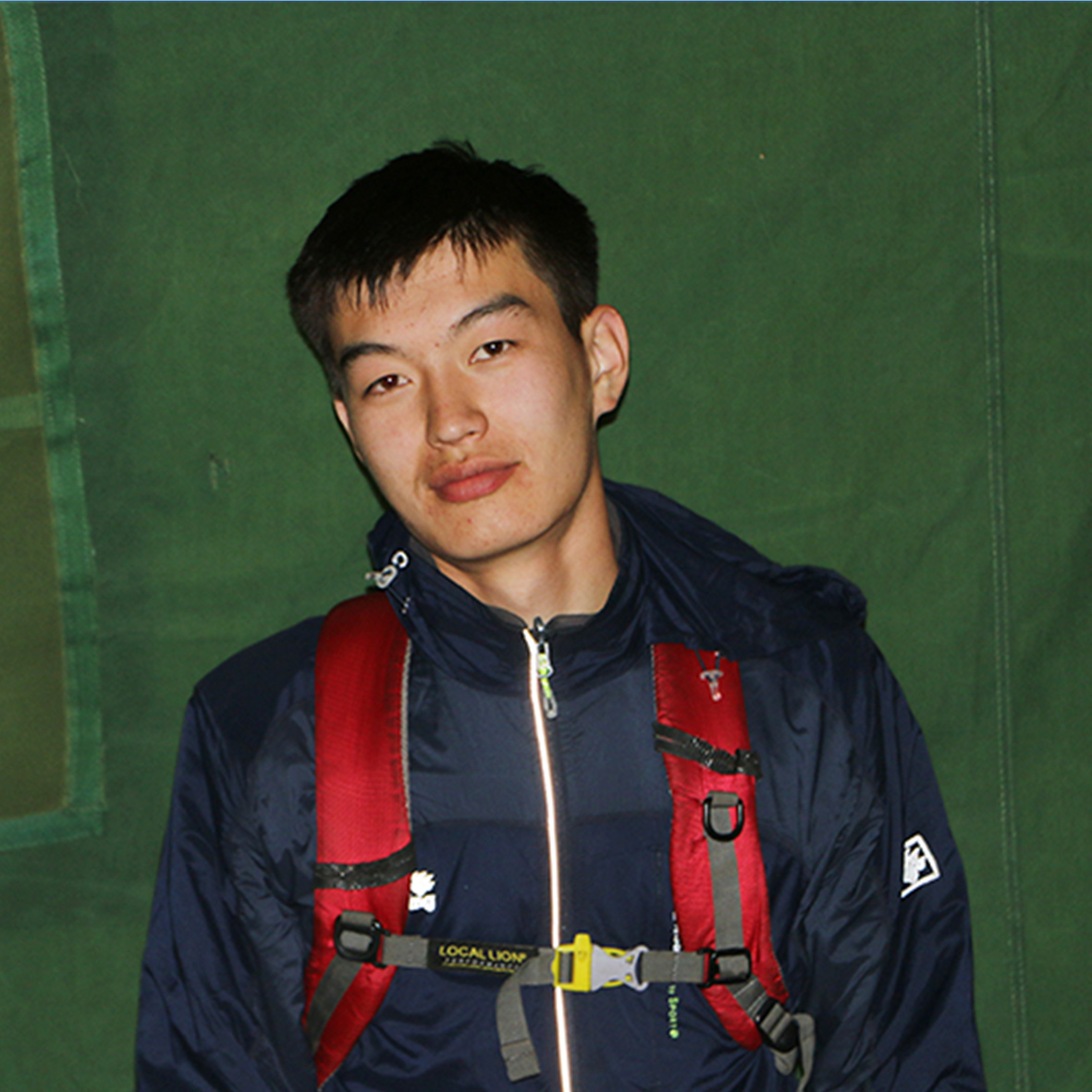 Amar
English speaking guide
I've been cycling on tours since I was high school student. At first, I worked as a bike mechanic during my high school and college years. During this time, I self-learned English and being on tours with native speakers helped me to improve my English in short period of time.
As I was raised in the city, I did not know much about the traditions, and culture of nomadic way of life. By becoming a tour guide, I learned and developed a sense of appreciation and pride of our seven thousand years old nomadic tradition that we inherited from our forefathers.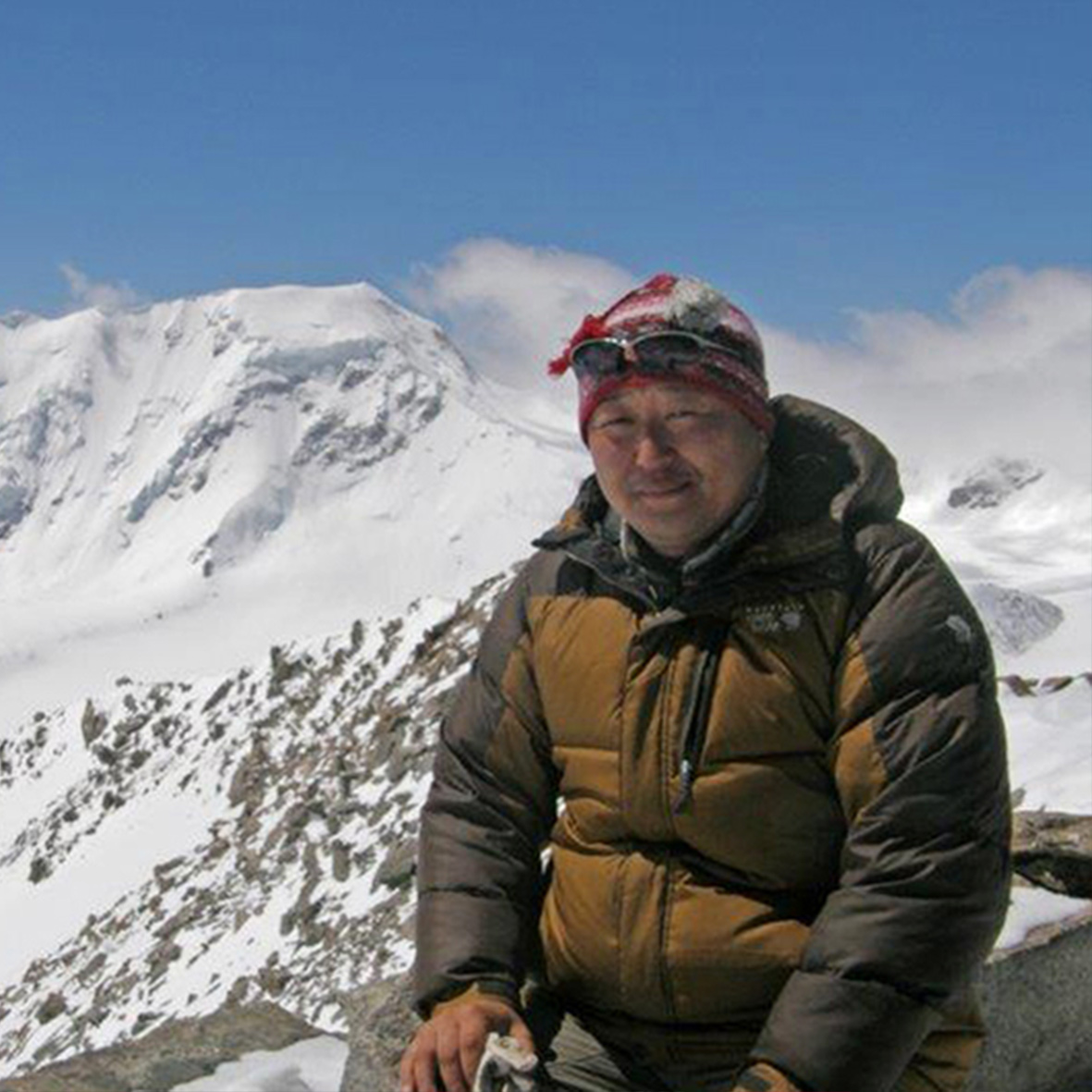 Tsengee
English and Russian speaking guide
I am a Russian and English speaking guide with a keen interest in wild animals, birds, and fish.
There is no point in asking me which part of Mongolia I like the most. I just love being out there and on the move.
Within Cycle Mongolia, I am responsible for coordinating tours and expeditions, although I sometimes lead groups to remote parts of the Gobi desert or to the Altai mountain range in far western Mongolia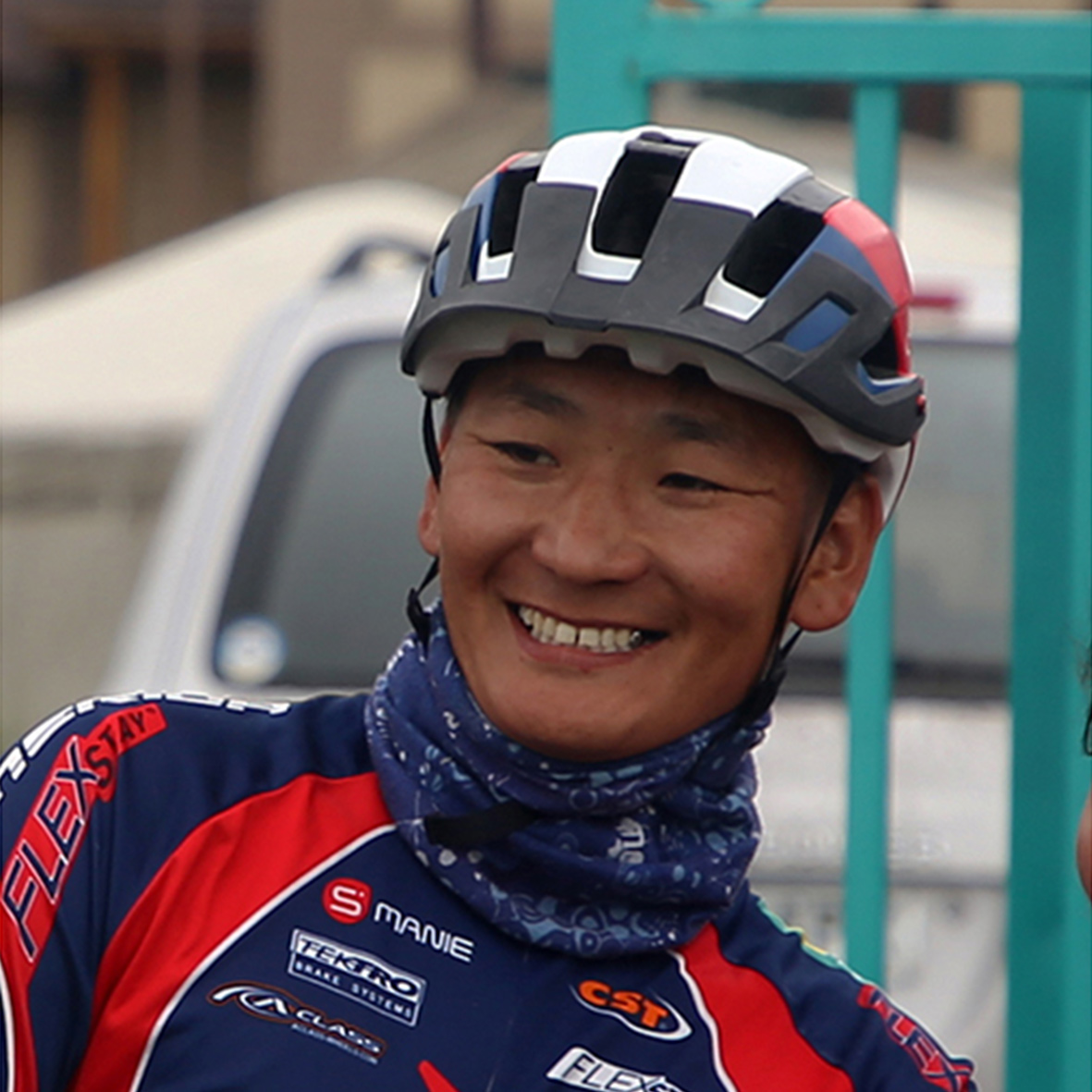 Battuul (Tuul)
English speaking guide
I have been working as bike mechanic and cycling guide for over 10 years with Cycle Mongolia. If you're on a tour with us and you have a breakdown or any mechanical issues, I am your go-to guy.
I am a professional welder and do all sorts of welding jobs during off seasons as my side hustle. Though, I enjoy being on tours the most and impatiently wait next travel season to come around.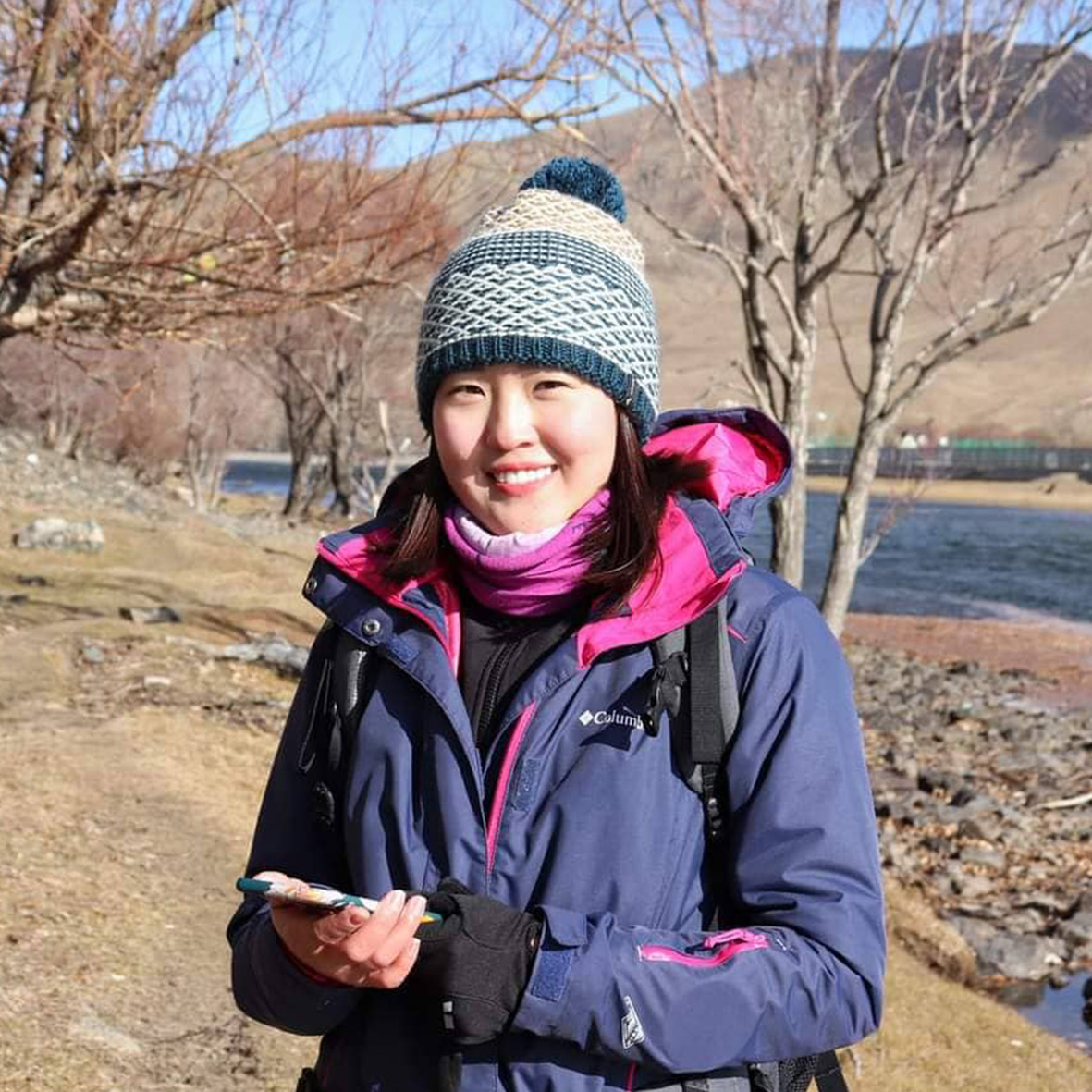 Purevmaa
English speaking guide
I am mainly on trekking and cycling tours during summers and work as the company bookkeeper for the rest of the year. It gives me the work-out I need which I lack during off seasons sitting in the office crunching numbers.
Although I have been all around the country over the years, the Altai Mountains region of western Mongolia is the most spectacular place I have ever been to.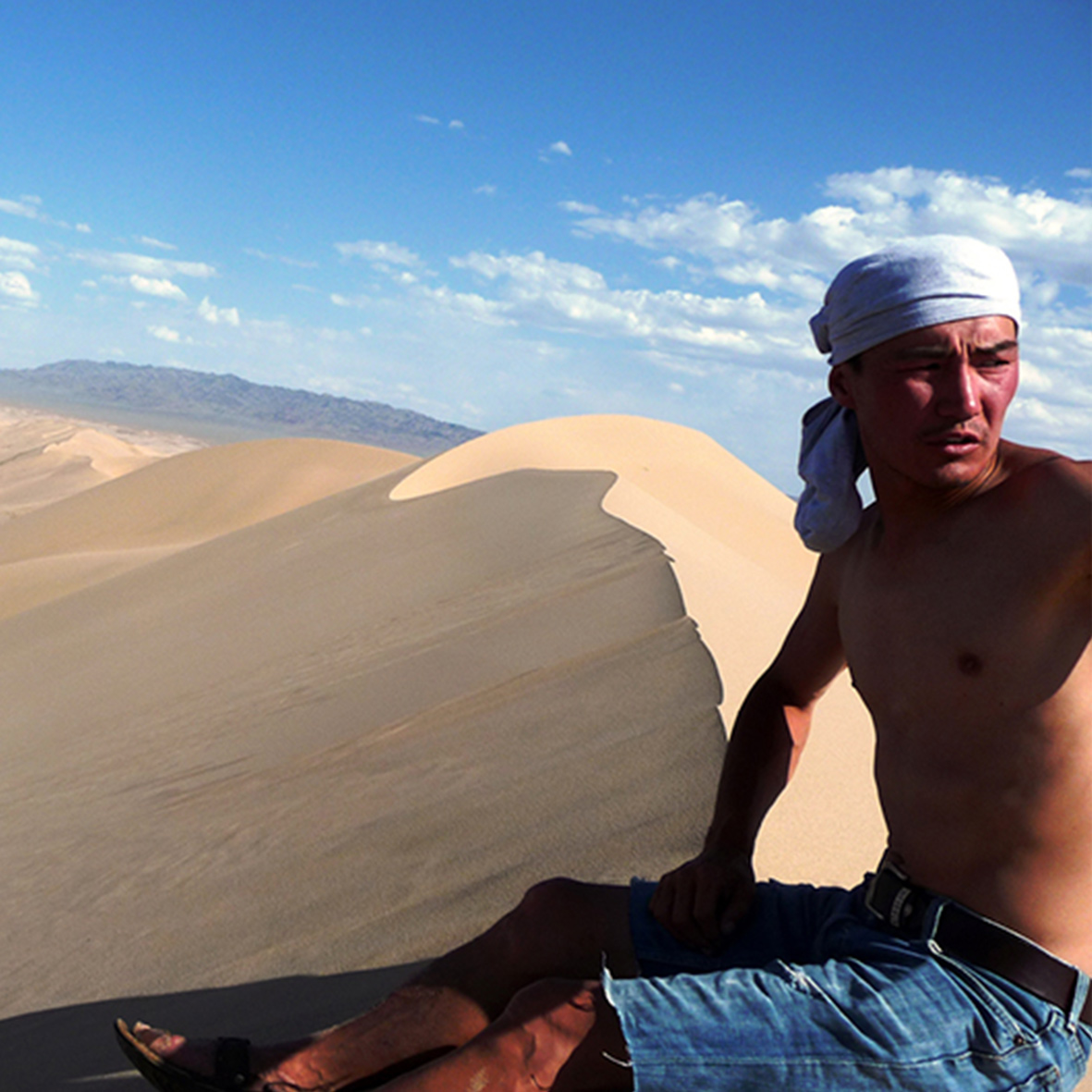 Munkhdavaa (Mugi)
German and English speaking guide
Travelling makes me happy because it always offers something new: new people, new topics of conversations and new insights.
Guiding a tour for me is alike to creating something tangible, the final beauty of which achieved through open minded approach and acceptance.
Befriending people from different walks of life, listening their stories and sharing my own is the most rewarding part of this great job.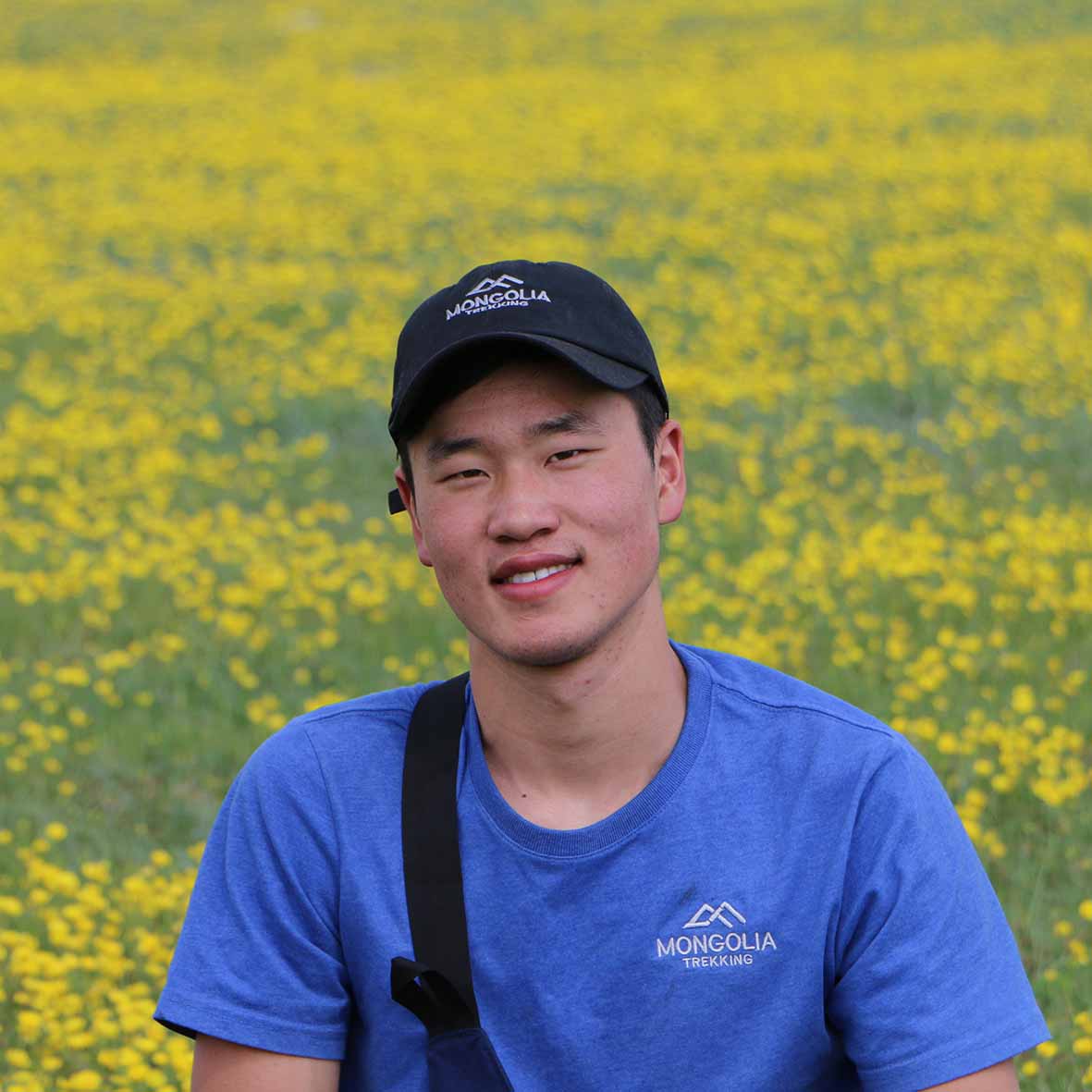 Otgonbaatar (Ogi)
English speaking guide
Being born and raised in a herder family, I grew up riding horses and herding sheep and cattle. Because of my upbringing in the countryside, compared to urban kids my age, I am familiar with traditional customs and nomadic culture. When moved into the city to become a university student, I self-taught an English.
Now that I work as an English-speaking guide on horseback riding and cycling tours, my knowledge and experience as a "country kid" comes in quite handy.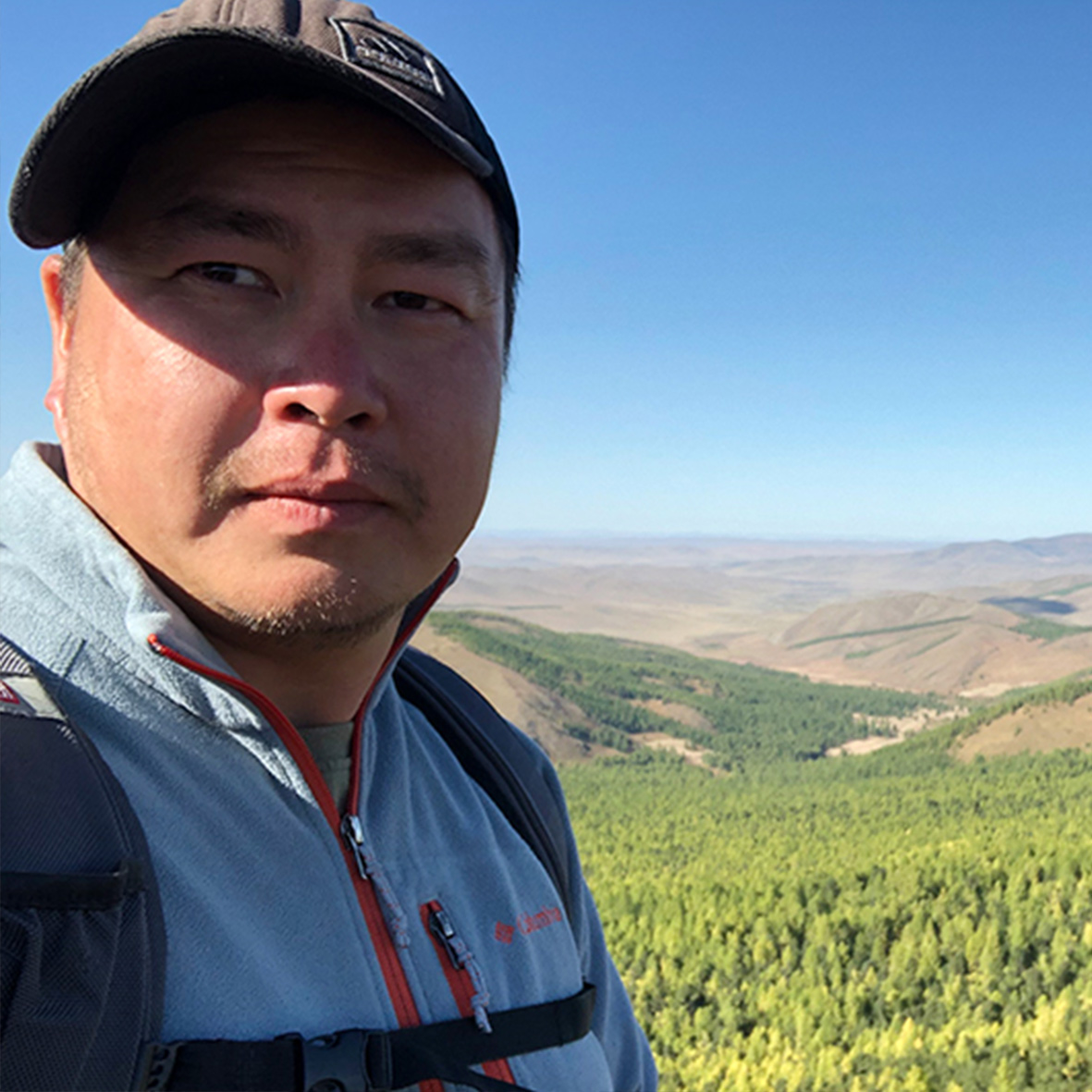 Zolo
English speaking guide
My passion for outdoors and traveling is rooted into my childhood. Although born and raised in the city, as many children of our generation, my brothers and I visited our grandparents in the countryside every summer - grew up herding sheep and riding horses which many children nowadays do not have the privilege of.
Not only do I enjoy what I do, I take great pride in it because I firmly believe tourism, exercised properly, is the most sustainable contribution to Mongolia's economy.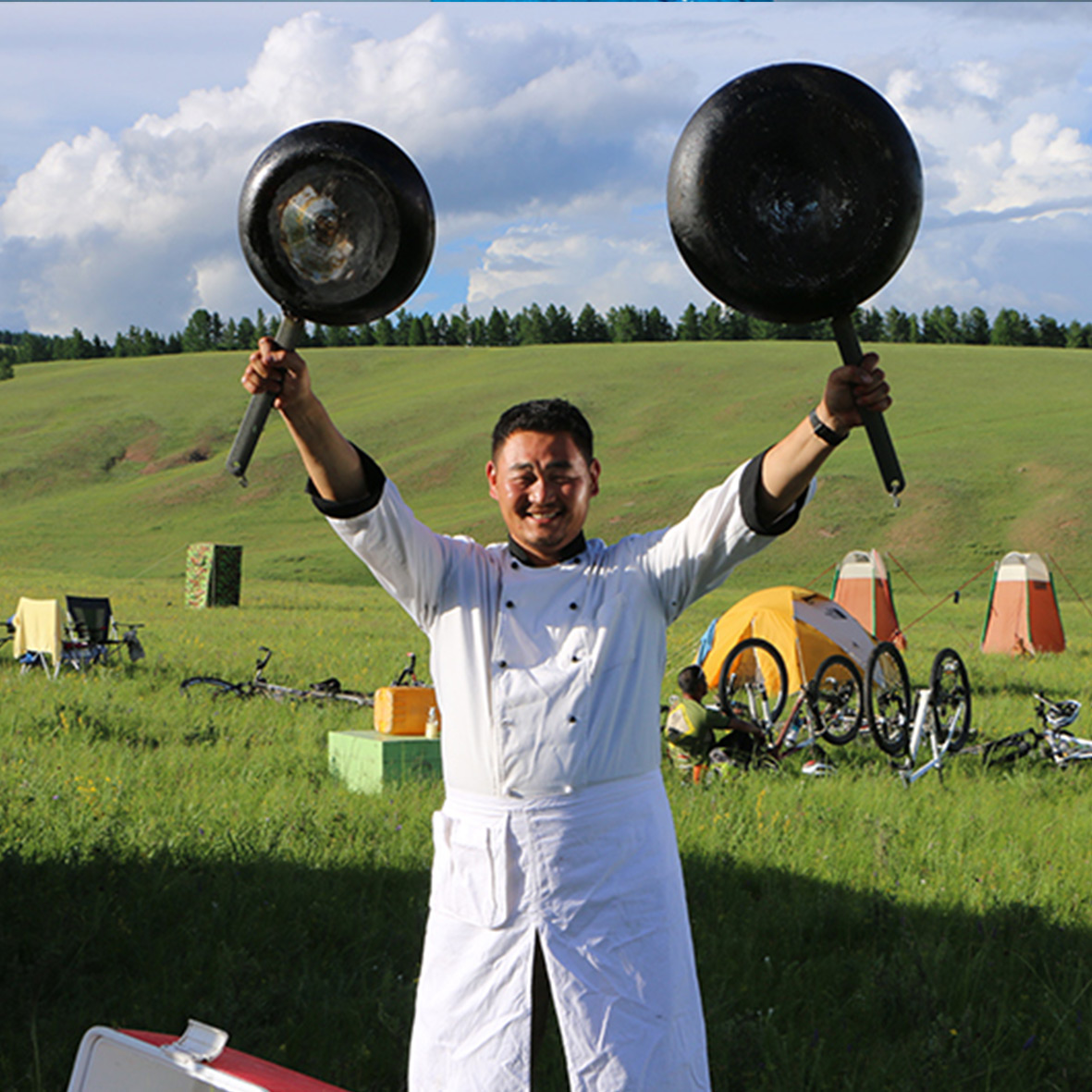 Batbaatar (Bagi)
Expedition Chef
Birth place: Ulaanbaatar
Experience: 23 years
Been with us: 23 years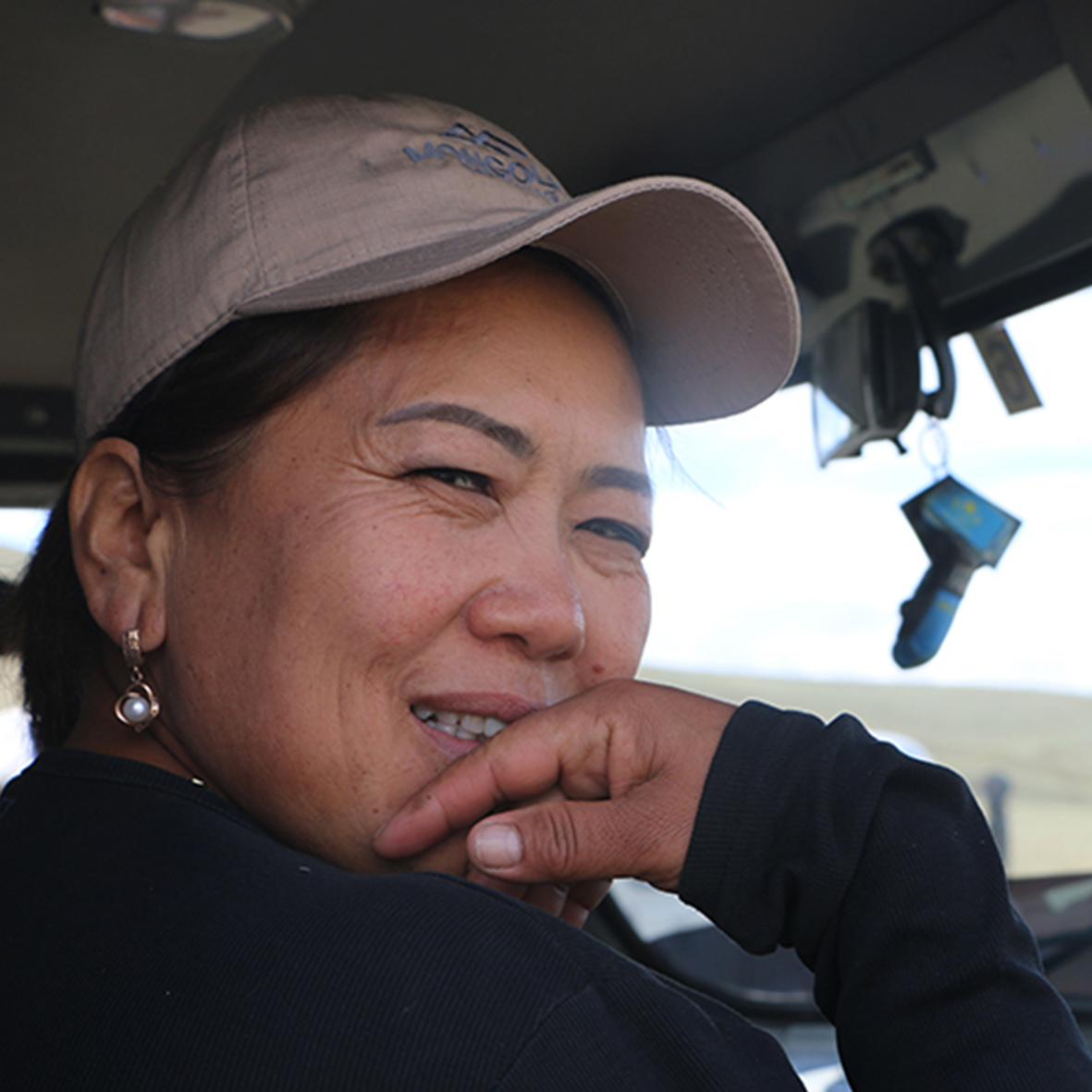 Bolormaa (Bogi)
Expedition Chef
Birth place: Uvs province (Western Mongolia)
Experience: 25 years
Been with us: 6 years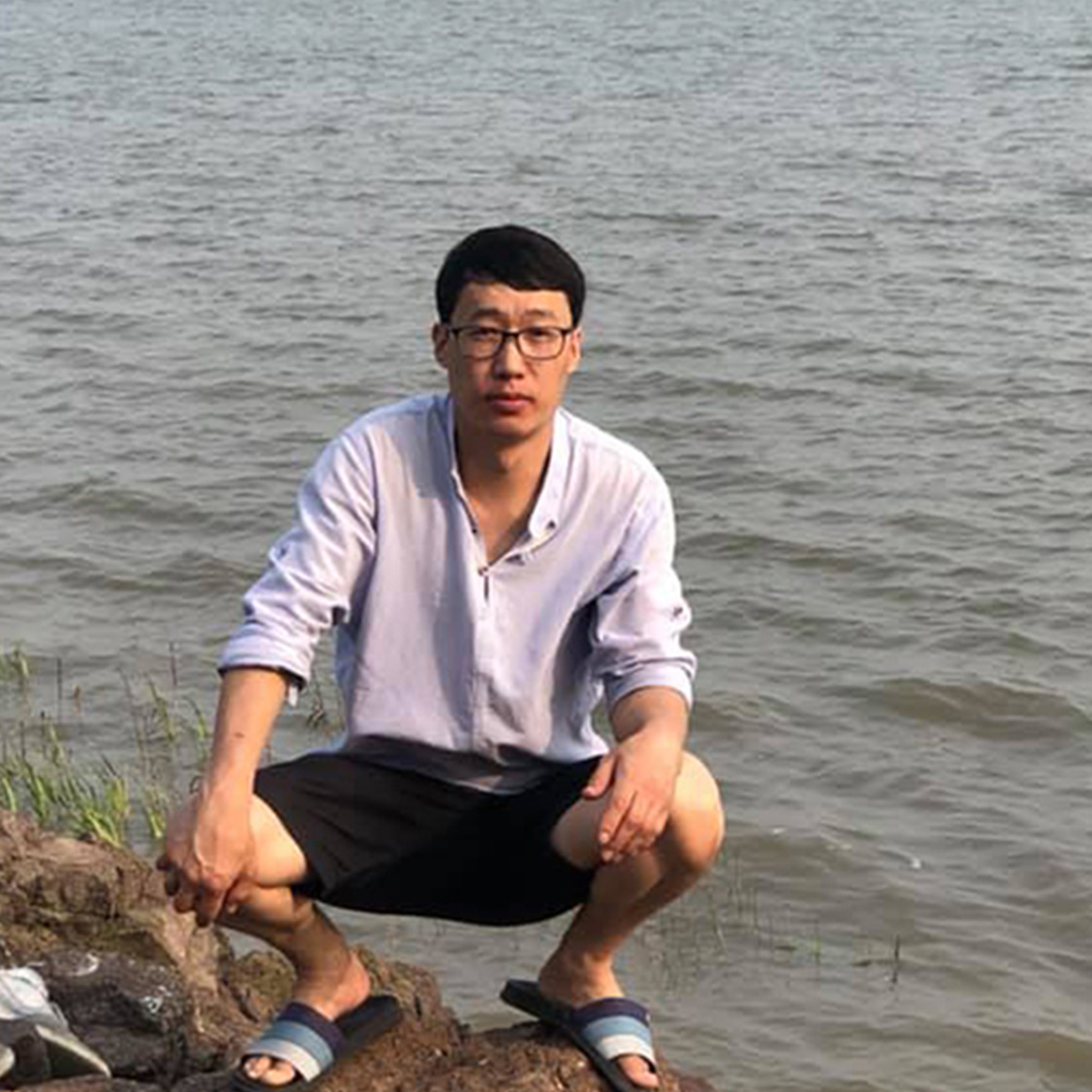 Munkhbaatar (Mugi)
Expedition Chef
Birth place: Ulaanbaatar
Experience: 11 years
Been with us: 3 years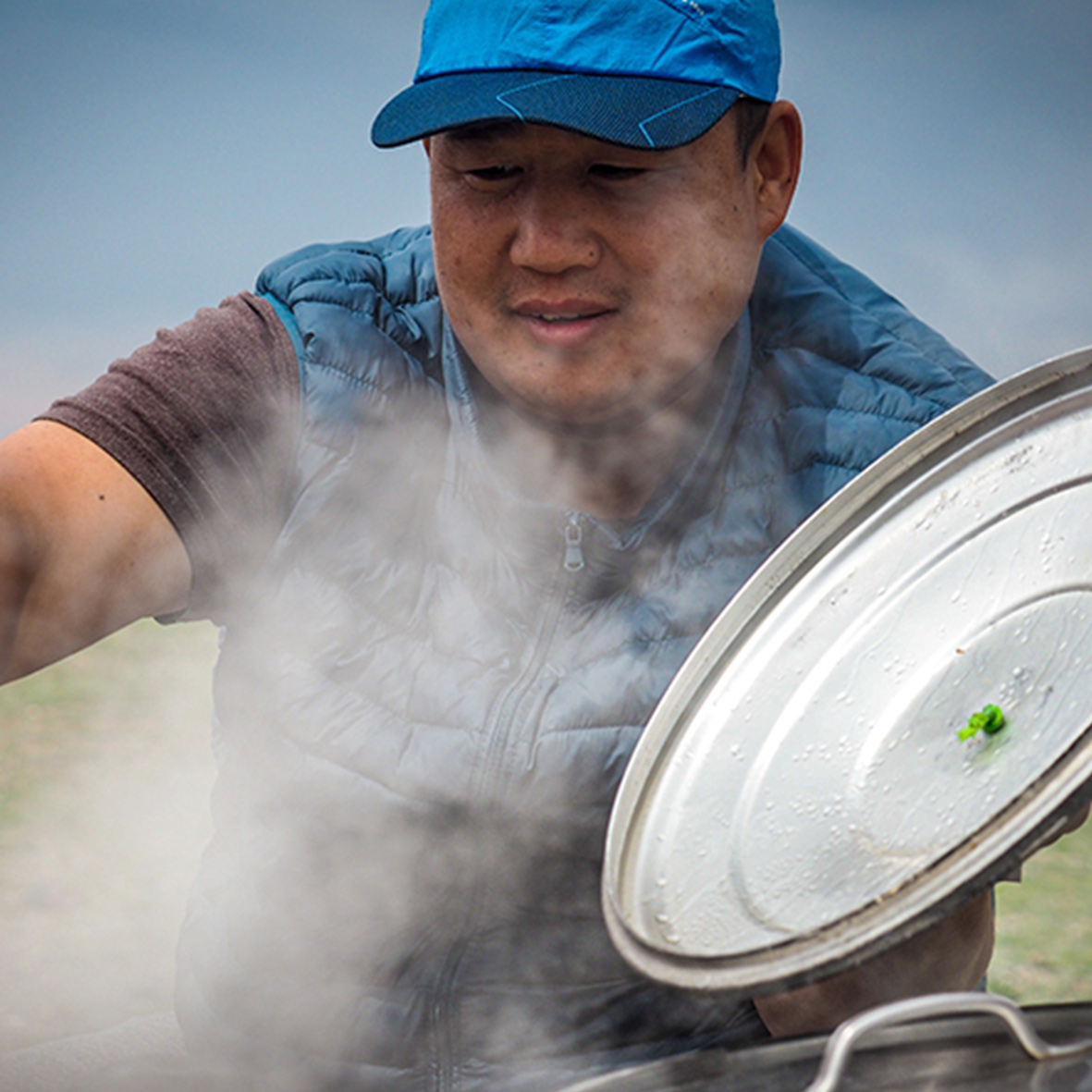 Adilbish (Adila)
Expedition Chef
Birth place: Gobi-Altai province (Western Mongolia)
Experience: 23 years
Been with us: 3 years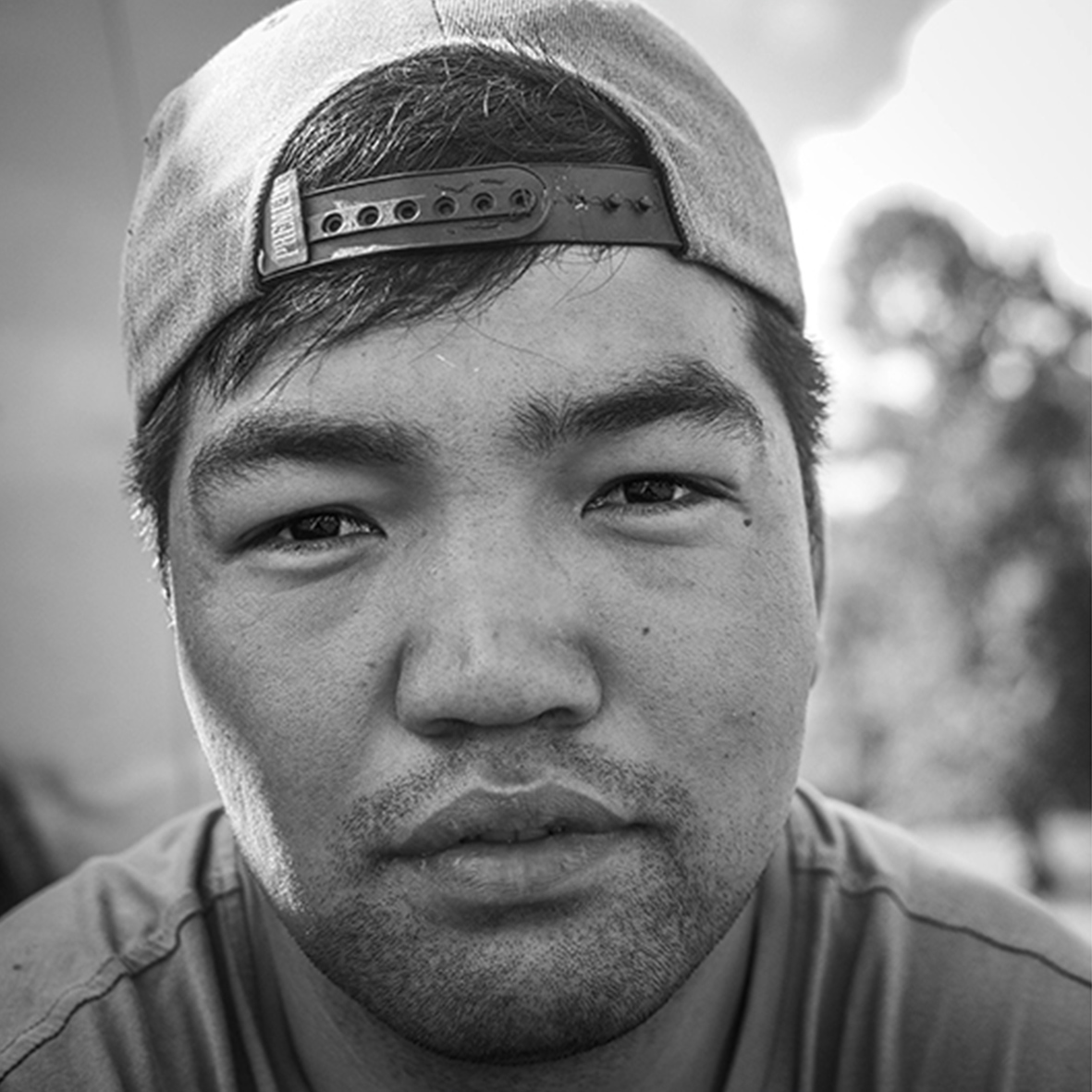 Erdenebulgan (Bulgaa)
Expedition Chef
Birth place: Ulaanbaatar
Experience: 10 years
Been with us: 6 years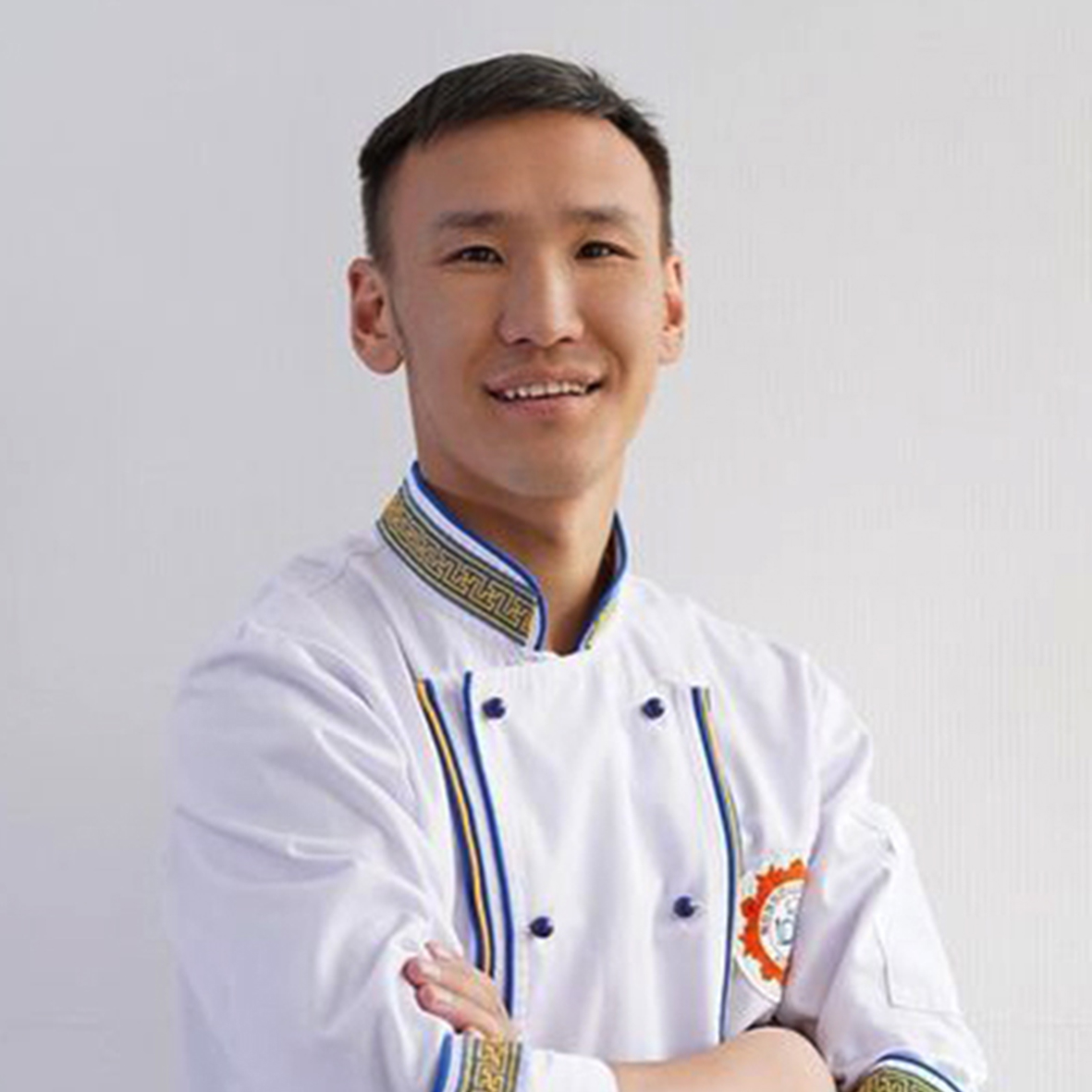 Tumurkhuyag (Tumuruu)
Expedition Chef
Birth place: Ulaanbaatar
Experience: 12 years
Been with us: 7 years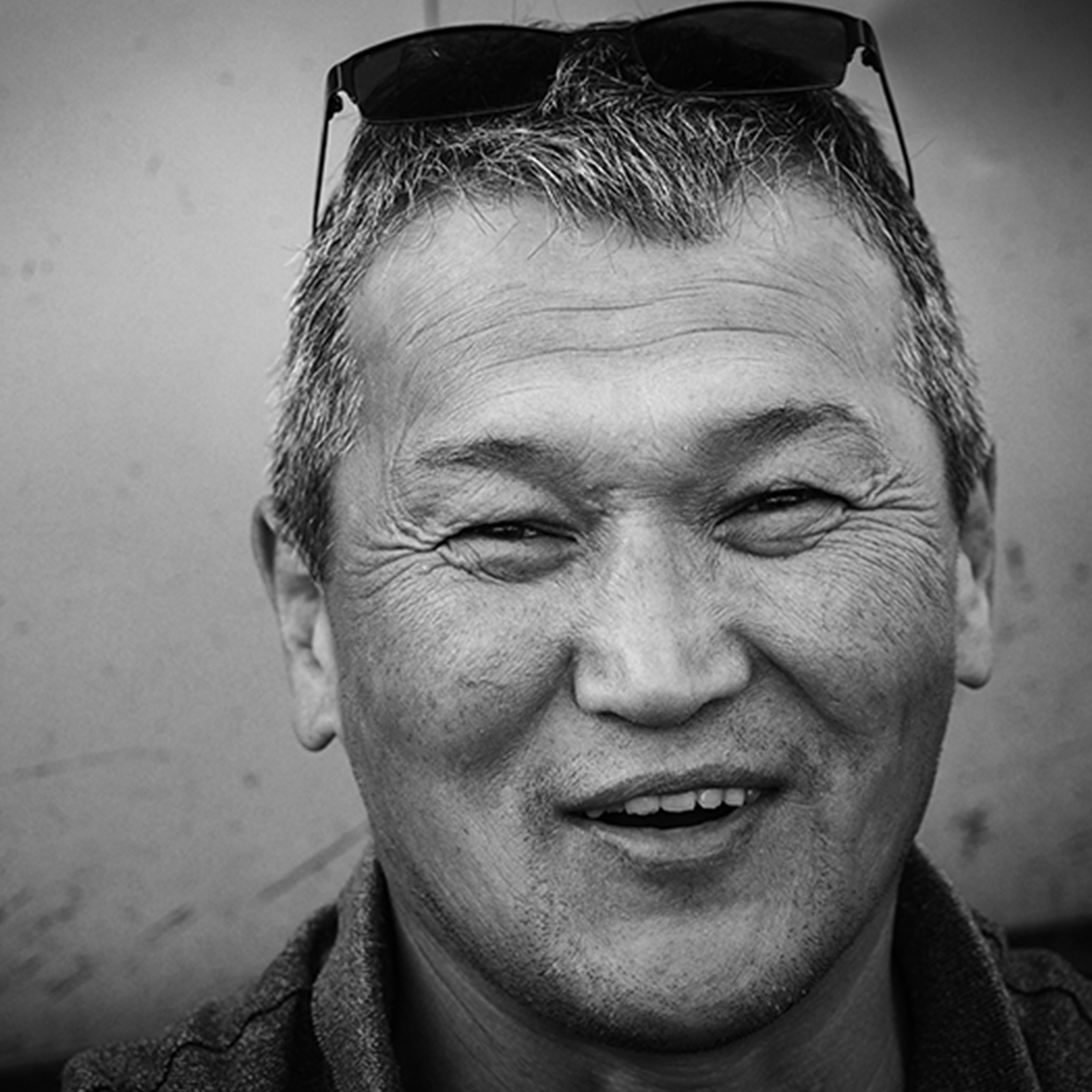 Ganbold (Ganba)
Driver
Birth place: Ulaanbaatar
Experience: 22 years
Been with us 7 years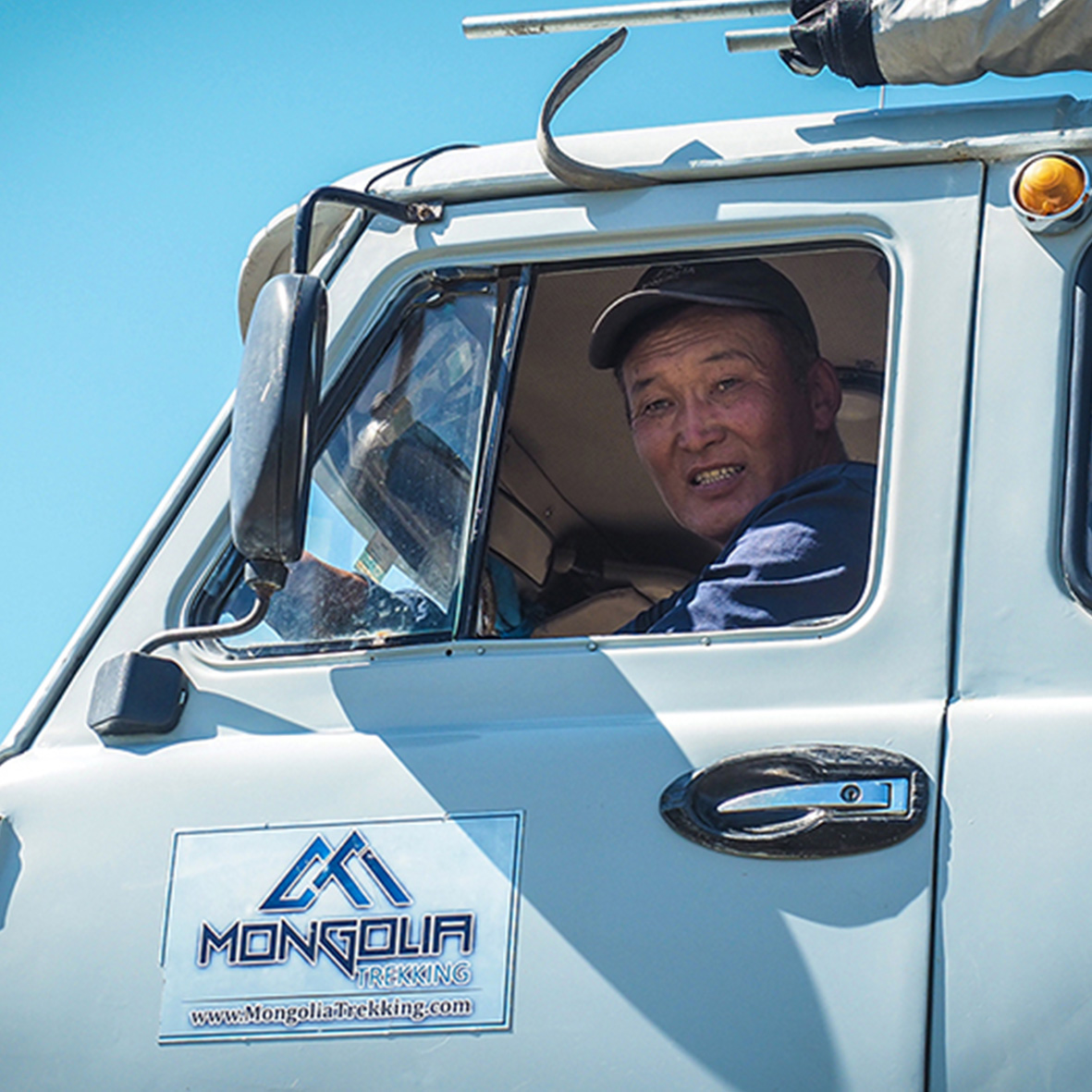 Enkhbat (Enkhe)
Driver
Birth place: Ulaanbaatar
Experience: 35 years
Been with us: 15 years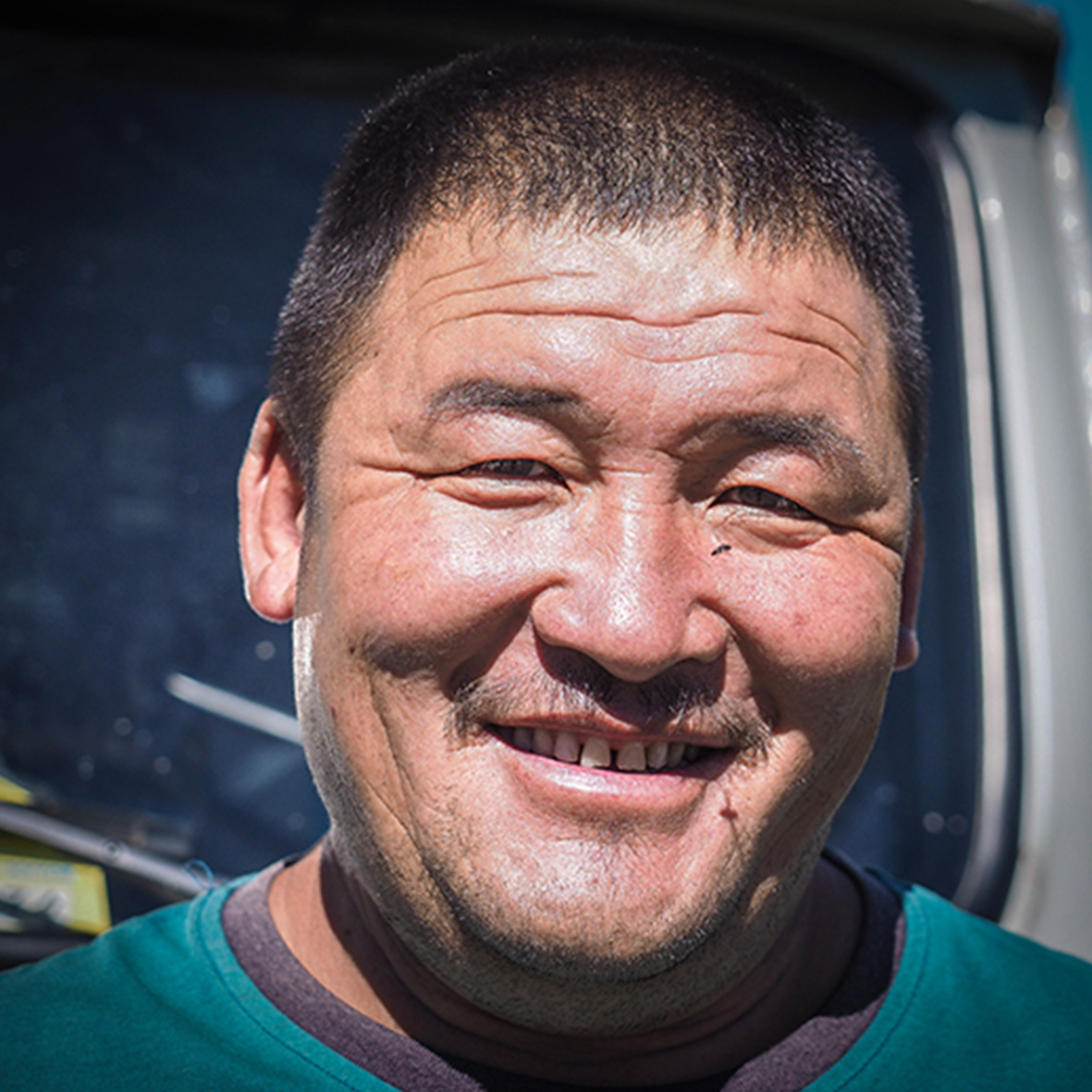 Tuvshinbaatar (Tuvshu)
Driver
Birth place: Zavkhan province (Western Mongolia)
Experience: 25 years
Been with us: 8 years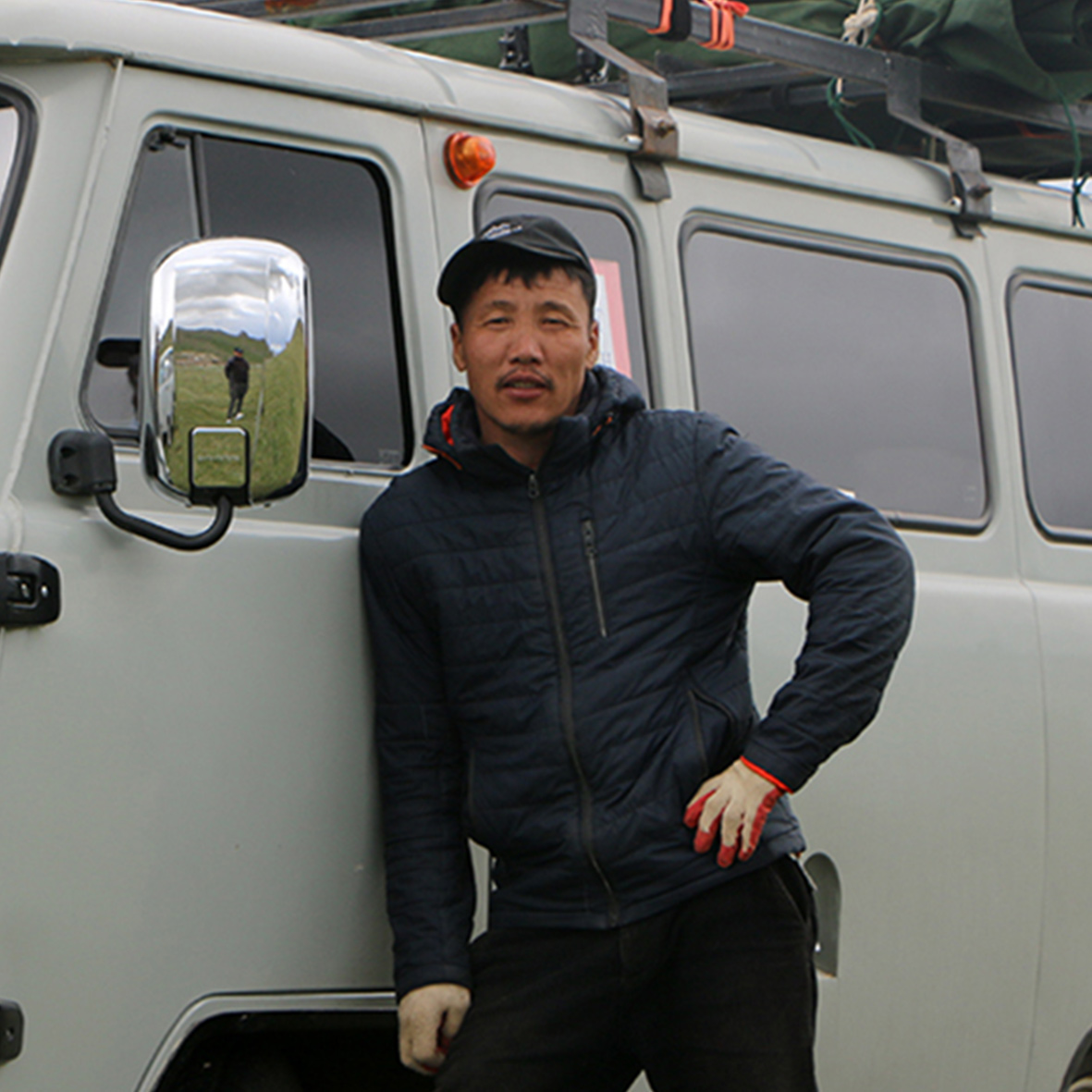 Batbaatar (Bagi)
Driver
Birth place: Bayankhongor province (Western Mongolia)
Experience: 20 years
Been with us: 10 years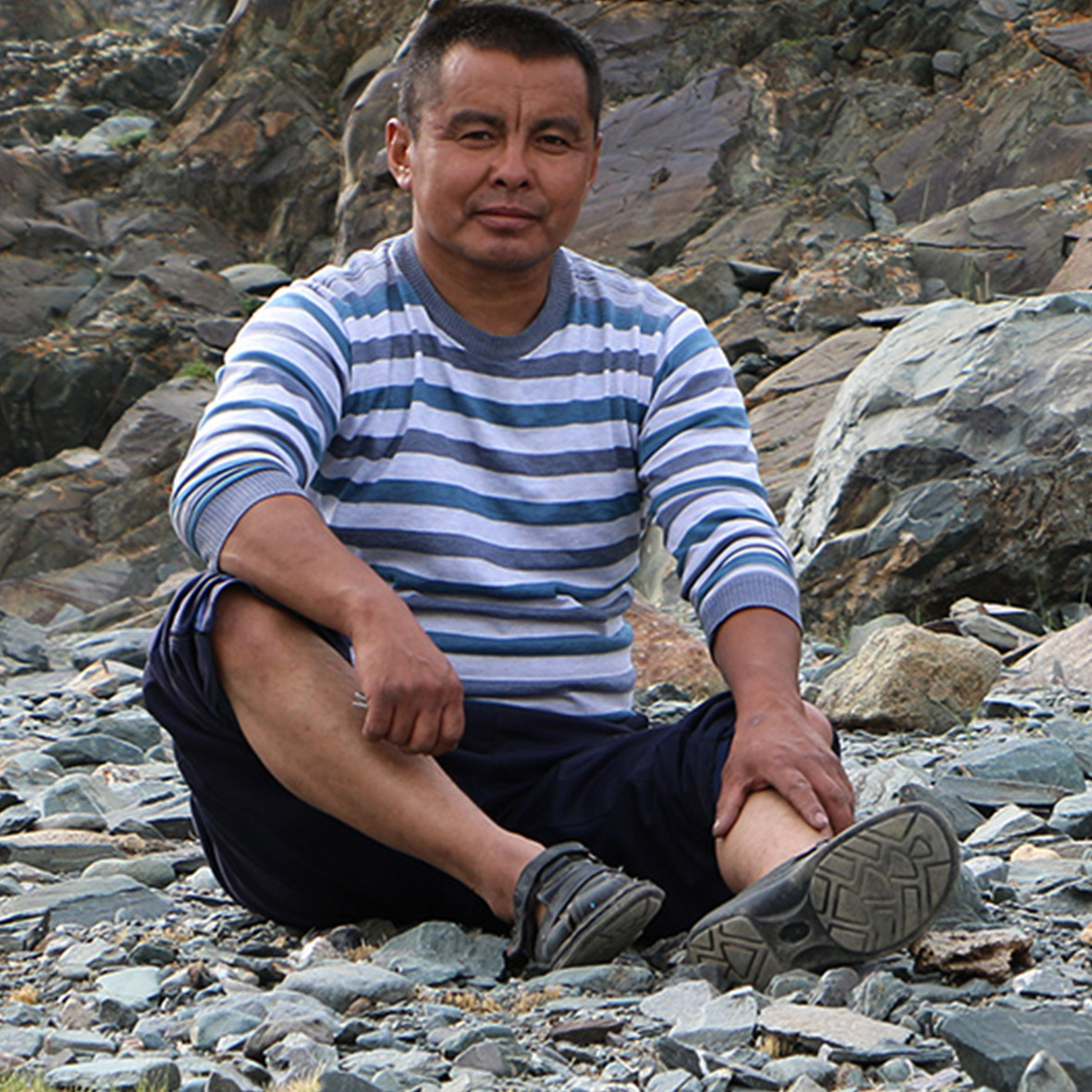 Serik
Driver
Birth place: Bayan-Ulgii province (Western Mongolia)
Experience: 15 years
Been with us: 12 years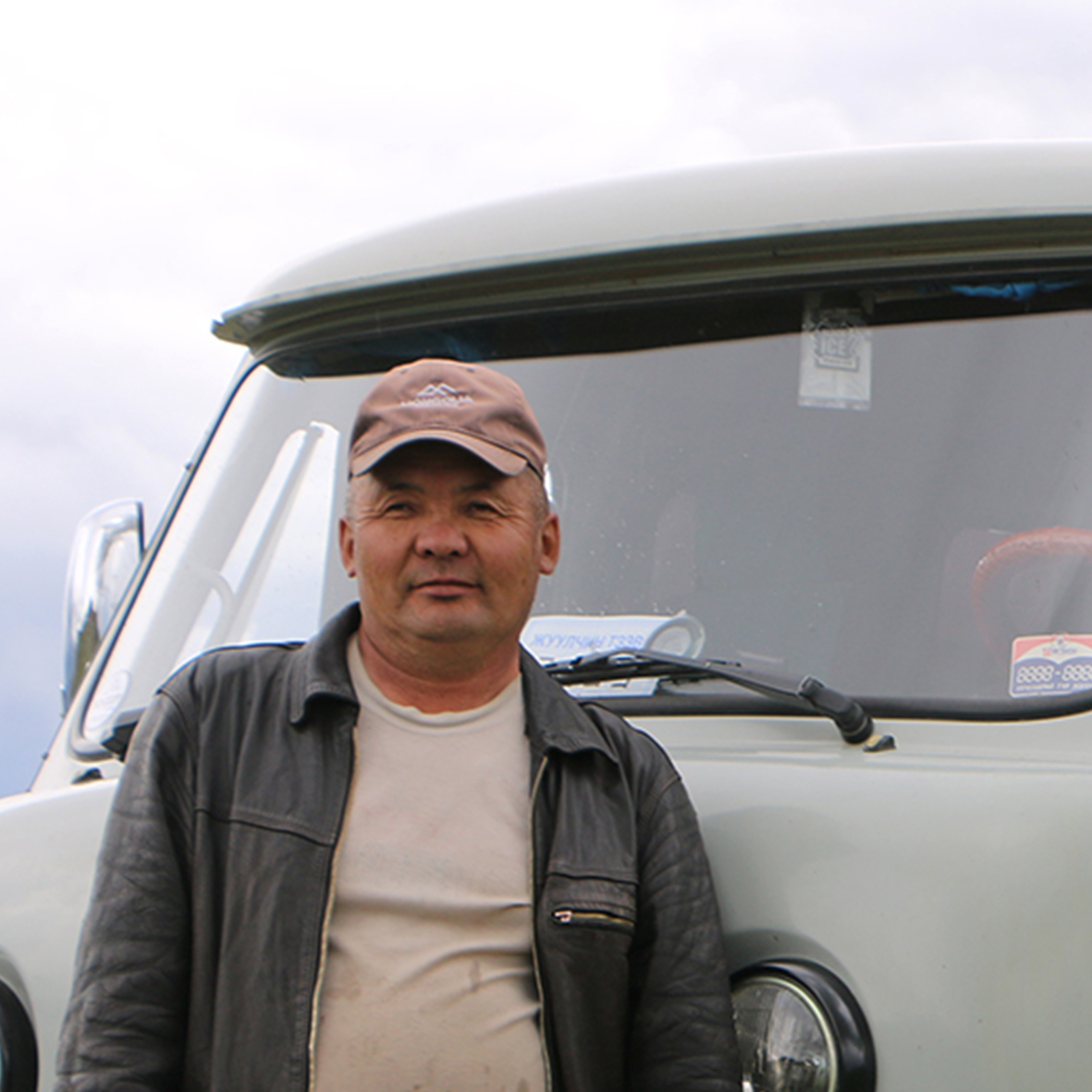 Batbayar
Driver
Birth place: Zavkhan province (Western Mongolia)
Experience: 40 years
Been with us: 15 years